Studying in Canada has always been a larger-than-life desire of those interested in education from abroad. Canada's achievements in international education have always been of great importance to international students who envision a promising career and life in Canada.
Over the years, droves of international students have travelled to Canada to study at world-class Canadian institutions. And every year, the number of students is relatively high, proving that Canada has always been one of the suitable countries for quality education.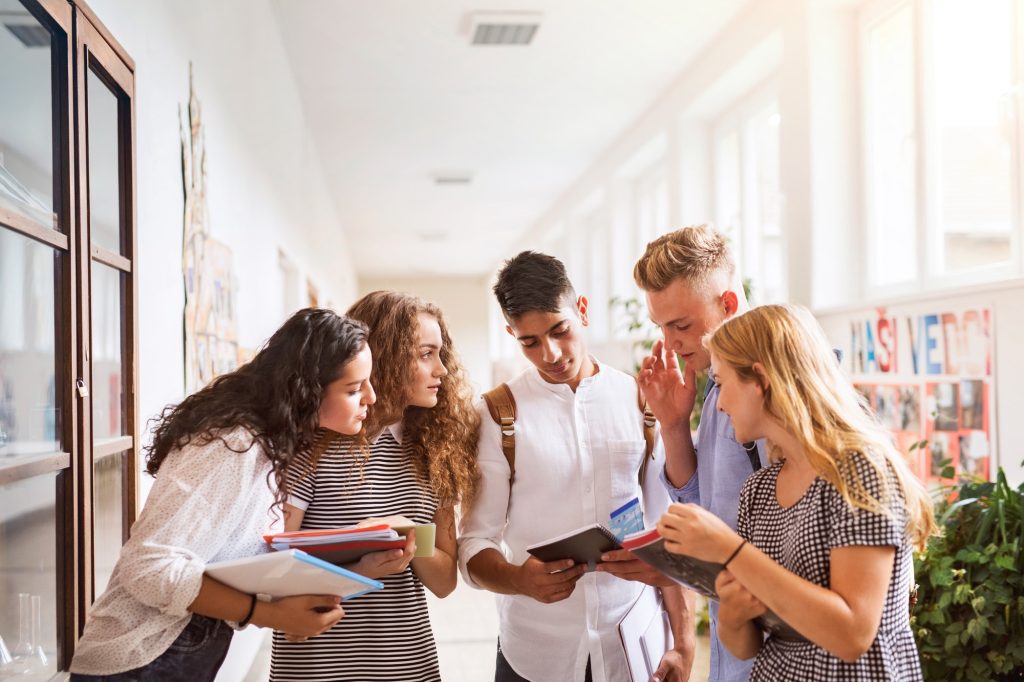 Why is Canada so important for education abroad? – Because Canada is the best-educated country in the world and the importance of education is properly recognized, which is why the country ensures that world-class education is provided. The country offers equal opportunities for Canadian nationals and international graduates.
The exemplary education system, world-class facilities, cohesive classrooms, affordable tuition fees and cost of living, promising career opportunities, professional development, etc. are some of the reasons why you should consider studying abroad in Canada.
There are three registration periods during which international students can register at Canadian institutions for study abroad. Fall registration, winter registration and spring registration.
There are different levels of education in Canada.
International students can pursue different levels of education in Canada,
This is a practical two-year program offered at many Canadian institutions. The requirements for a diploma in Canada are as follows,
55 – 60% upper secondary education
A total IELTS ( academic ) score of 6.0, with no band below 6.0.
End of year internships are available for graduate students.
A Bachelor's degree is an academic program lasting 3 or 4 years. Usually, a 4-year Bachelor's degree program is called an Honors Bachelor's. The entry requirements for both programs are the same,
60% and above in Higher Secondary Education.
An overall IELTS ( academic ) score of 6.5, with no band lower than 6.0.
Selective institutions may require academic results between 75 and 80 %.
PG Diploma / Graduate Certificate
These are practice-oriented programs usually chosen after a Bachelor's degree. PG Diploma and Graduate Certificate programs are PG equivalent programs that contribute to the academic improvement of the candidate. These programs require,
55 to 60 overall per cent in UG
An IELTS ( academic ) score of 6.5, with no band below 6.
Generally, admission to these programs at Canadian institutions is on a first-come, first-served basis. So, if you are aiming for a PG Diploma / Graduate Certificate, apply early!
Master's programs are taken after a Bachelor's degree. Individuals with or without work experience can opt for this program. A typical Master's program is designed for the applicant's professional and academic development. The following requirements are necessary for this academic program,
A UG overall score of 70 and above.
An overall IELTS ( academic ) score of 6.5, with no band below 6.0.
Some institutions require an overall score of 7.0, with no band below 6.0 (some institutions set a minimum score of 6.5 and an overall score of 7.0).
Master's programs are only offered at Canadian universities and the applicant should have sufficient competencies to be admitted.
Studying in Canada has been proven to have many benefits. As an international student, you have the following advantages when studying in Canada,
Part-time work permit of up to 40 hours per week
Study in one of the best countries in the world
Receive a degree that is recognized worldwide
Achieve a higher level of English proficiency
Move in with your spouse (dependent) on an open work permit visa
Enjoy an unprecedented student lifestyle in the North
Participate in the international working world
Get a postgraduate work permit for up to 3 years
Live in a multicultural society
And the most important benefit is applying for a Canada PR. Once you have studied and worked there for a few years and meet the requirements, you will be invited to apply for permanent residency.


Work permit for Postgraduates
Everyone who wants to study abroad has a strong desire to work in the country after completing their studies.
"Will I have the opportunity to work?" is the one question you ask yourself when planning to study abroad, and Canada says "YES" to that.
Canada offers international students a Post-Graduate Work Permit option that allows foreign students to work in Canada after completing their studies.
The validity period of the Post-Graduate Work Permit depends on the duration of the program completed by the applicants. If the minimum validity (1 year) of the work permit is not sufficient for a student, he or she can extend the work permit by choosing an additional program following the primary chosen program of study. If the combined learning hours of both programs are close to 3 years, the student may in return obtain a PGWP for both programs for up to 3 years each.
Why wait? Talk to our

education advisor

.
Renowned institutions in Canada
Canada is home to some of the most prestigious institutions of higher learning in the world, which have produced many qualified graduates over the years. The distinctive education system, state-of-the-art facilities and special faculty members of the institutions are some of the reasons that attract people to study in Canada.
Some of the popular institutions in Canada include,
Looking for a viable way to obtain a Canadian residence permit? There is no better way than to fly to Canada as an international student. Yes, you read that right! Studying abroad in Canada paves the way to permanent residency.
If you study in Canada, you will get a PGWP of maximum of 3 years and if you work there, you will have lived in Canada for almost 5 years. You get enough CRS points for studying, living and working in Canada. Most importantly, Canadian work experience enhances your profile and gives you a competitive edge over your peers applying for PR positions.
Canadian Experience Class
International Graduate Stream
Federal Skilled Workers Program
And many other programs Canada has in store for you. All you need to do is to study in Canada and get the PGWP to be eligible for PR.
How to study in Canada? Step-by-step process
Step 1 – Choose your degree program and think carefully about why you chose it. There is a wide range of degree programs from which you can choose. However, choose wisely, because, after all, it's about your future.
Step 2 – Choose your university. There are numerous universities in Canada that are simply world-class. Choose the institution that offers the program you want.
Step 3 – Don't miss the admission deadlines. Be clear about when you want to start your studies so you can decide on a university. Then apply to the university within the deadline for your chosen program.
Note: It is advisable to apply to more than one university so that you do not experience disappointments such as rejections. If you apply to more than one university, you will be accepted at one or the other.
Step 4 – Wait for the confirmation of admission! Once you have received confirmation from the institution you have applied to, you can make payment by the specified date and submit your application documents, including the IELTS scorecard, fee receipt and GIC.
Step 5 – This is the first step you should take. Contact a registered study abroad advisor to take care of your study abroad application. If you do it yourself, you could overextend yourself and miss out. A registered advisor will support you and ensure that your visa process is a success.
We are a CICC-registered overseas education and immigration company. Our education consultants will analyze your profile and find out what you really want. They will suggest well-functioning programs and institutions that are exactly suited to your Canadian education. Once you have completed your education, we will also provide you with PR support. Talk to our experts now!